Many of us make it a point to get up to Tracy Road while at Americade... a pilgramage of sorts. Red Knights Mass-2 had some Tracy Road T-shirts made as a fundraiser because we usually have about 30-35 members at Americade and nearly all make it up to Moriah to hit TR and Ensign Pond Road.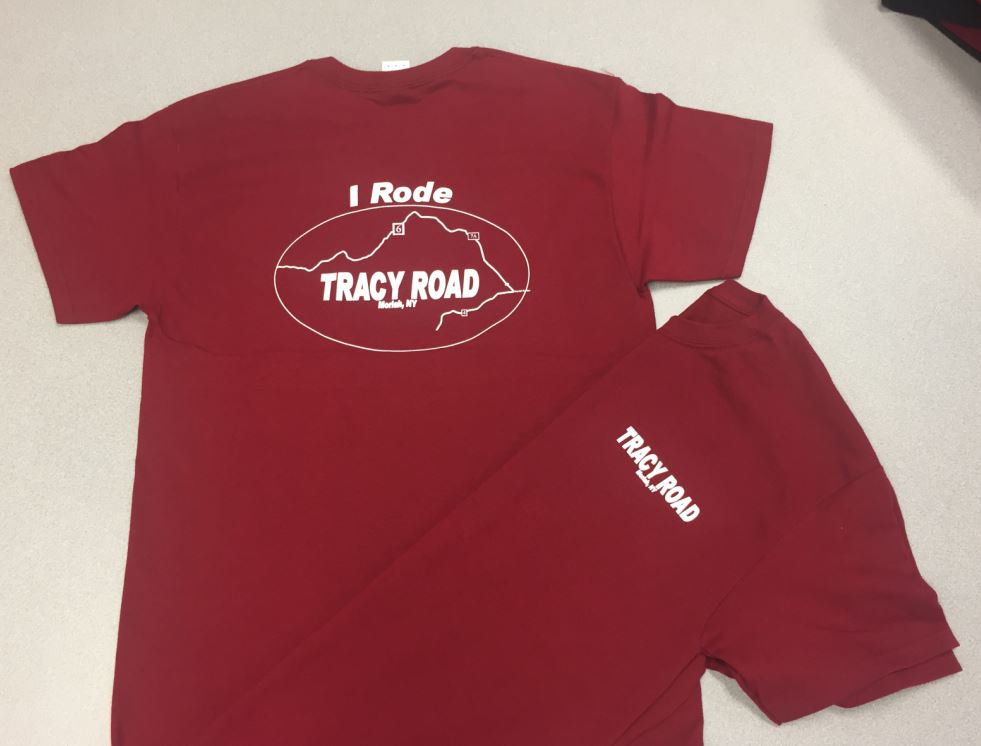 $20 plus $2 shipping. Email
treasurer@rk-mass2.org
if interested.